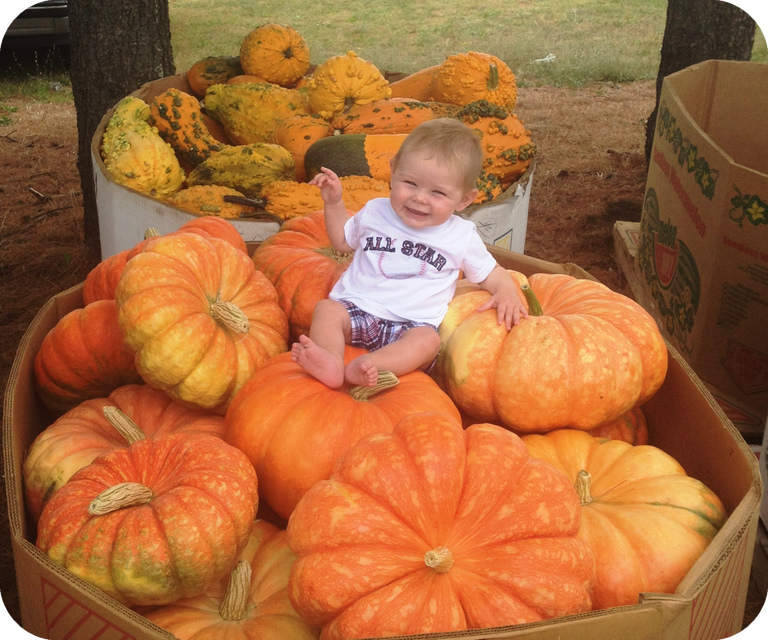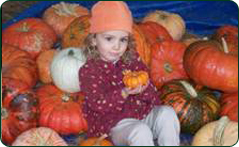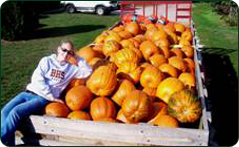 About Us
Hobrock's Market has been in operation for over 35 years, and our family has been in farming in general for several generations. In the past, we operated a retail produce market in Beardstown, where we sold all types of fresh fruits, vegetables and pumpkins, in addition to selling wholesale pumpkins to other produce markets and grocery stores. We discontinued the retail side of our business in 1991, but have continued with the wholesale operation. Over the past few years, the business has expanded to include many more acres and many different varieties of pumpkins, squash and decorative gourds.
The Hobrocks aren't the type of grower who put our plants and seeds in the ground and then hope for the best and wait to see what happens. Any part of the pumpkin field not covered by the irrigation system is drip-taped for regular watering and feeding. They are weeded by hand until the plants get too big to get in between them. And as for bugs, well, I wouldn't want to be a bug in one of our pumpkin patches! Basically, we baby our pumpkins, making sure they have all the food, water and nutrients they need to grow to their optimum size, color and configuration in time for the fall season.
For questions about pricing and shipping or delivery options, please contact
Nancy or Dale.
Hobrock's Market
9415 IL Route 125
Beardstown, IL 62618
Phone/Fax:  217-323-4166
E-mail: info@hobrocksmarket.com